Published:

9th Nov 20

Tags:

PPC, Responsive Display Ads
Responsive display ads are Google's marquee display ad format. Of the different ad formats, responsive display ads drive the most performance, reach, and scale. They represent the future of asset-based digital advertising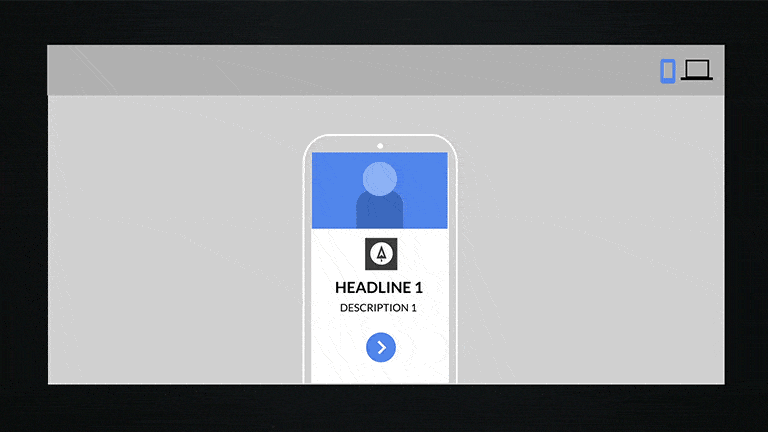 Traditionally, text ads were Google's display ad type with the largest inventory – however, over the last few years, we've seen these replaced by Responsive Display Ads. Responsive Display Ads are a form of asset-based ads – which combine imagery and text. Google describe an asset as 'simply a part of an ad, such as a headline, description, image, or logo'. When creating asset-based ads, we need to provide multiple variants of these assets – Google then uses machine learning algorithms to combine these assets 'in countless permutations across the web, continuously optimizing for performance'.
In order to get the most out of RDAs, it's crucial you supply the system with the right assets.
This guide has been produced to help ensure your ad assets can work together in a huge number of configurations – maximising click & conversion rates.
Why Responsive Display Ads?
Responsive Display Ads 'allow for scale and performance while letting you customize all assets to match your brand & feel'. According to Google, 'they are tuned to drive strong ROI and scale on Google & Google Partner Inventory'.
In terms of performance, advertisers have seen:
+50%* more conversions when running image + responsive display ads
+10%* more conversions with Responsive Display Ads having multiple headlines descriptions & images.
We'll dig into requirements in further depth below.
How Do Responsive Display Ads Drive Performance
Google chooses specific assets for a given user, device, ad slot, and publisher based on predictions built from your performance history. Here is how it's done:

Image Requirements, Size Guide & Tips
There's an extensive list of asset guidelines, but generally, try to keep the asset element in mind – use clear imagery that isn't obscured with text (there's plenty space to add ad copy in the description and headline fields).
It's recommended you start with at least 5 images, 5 short headlines and 5 descriptions.
"On average, advertisers see 10% more conversions at a similar CPA when using multiple headlines, descriptions and images with responsive display ads (versus a single set of assets)" – Internal Google data.
Headlines
There are two types of headline with RDAs – Short Headlines (30 characters) and Long Headline (90 characters). You should write your long headline so it works as a standalone sentence – and always make the most of the full character limit.
"Long headlines can be shown without the description. 90-character headlines often perform better when shown in the context of a publisher's site."
Descriptions
It's important to make your headlines and descriptions distinct – by using different messaging, you'll avoid duplicates being shown (making for a poor quality ad) e.g. a duplicate Long Headline and Description.
Compelling Messaging – Tailored to Different Stages of the Purchase Funnel
Advertisers are encouraged to include USPs, benefits and promotions (e.g. Free Shipping). This helps users differentiate your products from the rest – and can help avoid wanted clicks (e.g. by including a price point).
One of the most exciting elements of RDAs is the ability to tailor your ads to different stages of the purchase funnel. By delivering the right message at the right moment, we can maximise click and conversion rates. For example, a user further down the purchase cycle will be shown relevant messaging – e.g. Next Day Delivery, rather than 'Browse the Range'.
Example of a Great Responsive Display Ad
These ads use compelling headlines and their images adhere to the guidelines outlined above. The description is used to highlight key benefits of the product.
The ad on the right uses a 1:1 logo – supplying both types (a 1:1 and 4:1) of ratios will ensure it can show.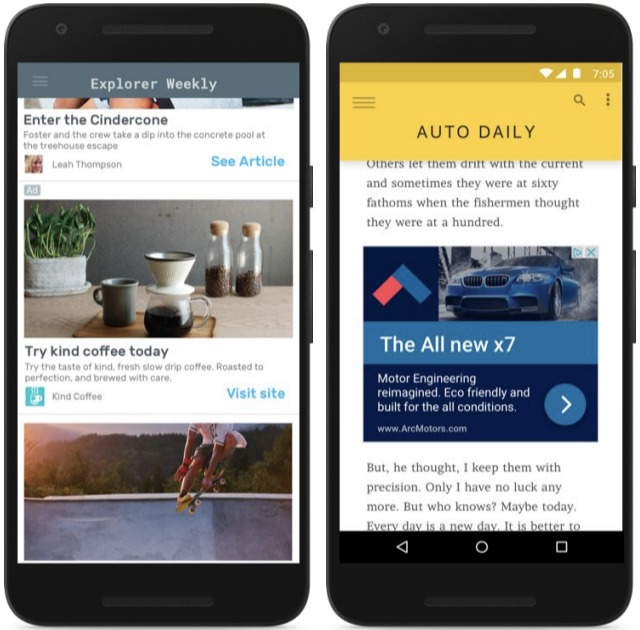 Best Practice Checklist
Images meet basic quality guidelines
Logo is uploaded in 1:1 and 4:1 aspect ratios
Use at least 5 images, 5 Short Headlines, 5 Description and a 90 character Long Headline
Make sure each headline & description is unique
Choose an automated call-to-action
Explore Smart Bidding options (Google recommend using Responsive Display Ads in conjunction with Smart bidding options)
Replace lower performing assets with new assets every two weeks
Swap in new assets and pause down low performing assets every two weeks
It's clear that Google see Responsive Display Ads as the future of 'out-the-box' display advertising – and with the huge inventory available, are a must-have advertisers on the GDN. Setting up RDAs in line with best practice isn't too mentally taxing, but it's worth putting the effort in. The difference in performance between a 'bad' and a 'good' Responsive Display Ad can be stark.
If you'd like to discuss Display ad strategy, get in touch with us today.